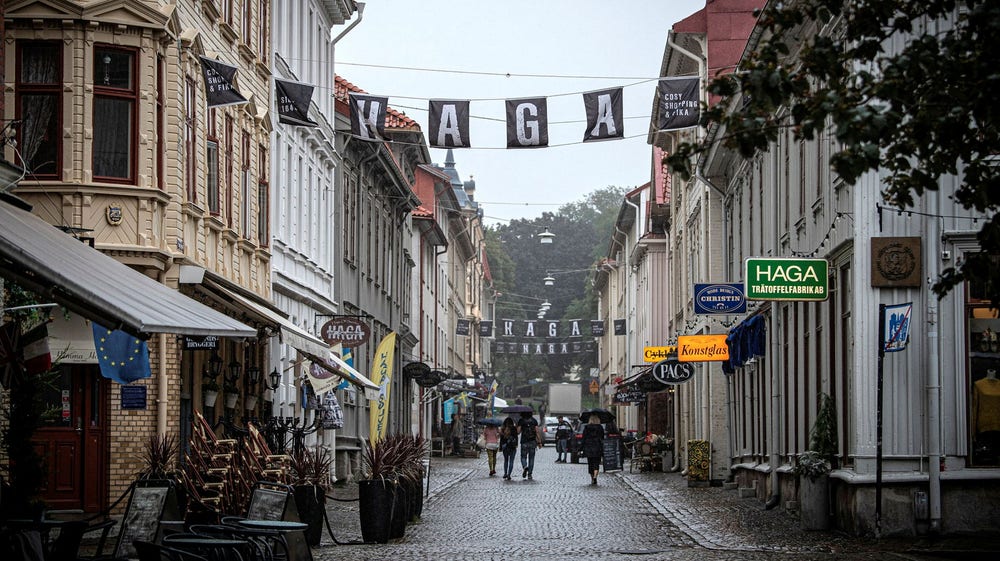 The bourgeois parties, together with the Democrats, have previously decided in the council that more tenancies can be reorganized in areas where tenancies dominate. But what is meant by "area" has not been defined, something that the red-greens could use as a loophole, as DN has previously written about.
While the bourgeoisie has a narrow majority in the municipal council, the municipal rental group AB Framtiden is governed by the Social Democrats, the Left Party and the Green Party.
According to Hem & Hyra, the Framtiden Group now clubbed its new zoning at an extra-ordinary board meeting, which in practice puts an end to the majority of transformations of municipal tenancies in the city.
Instead of starting from the smallest areas, the so-called primary areas, which would give a dominance of tenancies in, among others, Haga in central Gothenburg, the board chose to start from the large urban areas: Northeast, Center, Southwest and Hisingen.
The result was that no area other than the Northeast could be considered to be dominated by tenancies. As a result of the decision, a number of tenant-owner associations have now had their applications rejected, according to Hem & Hyra.
– The effect will be that we protect tenancies in most of the city. Tenants who live there can breathe a sigh of relief. They can remain as tenants in the public interest and avoid becoming tenants of their neighbors, says Johan Svensson, second vice chairman of the Board of the Future to the newspaper.
Kjell Björkqvist (L), chairman in the Board of the Future, believes, however, that the division decision will probably be torn up if there is a larger bourgeois majority after the election.
– If the Alliance and the Democrats get a majority on the board, then we can reorganize, he tells the newspaper.
Read more: Red-green coup will stop transformations in Gothenburg