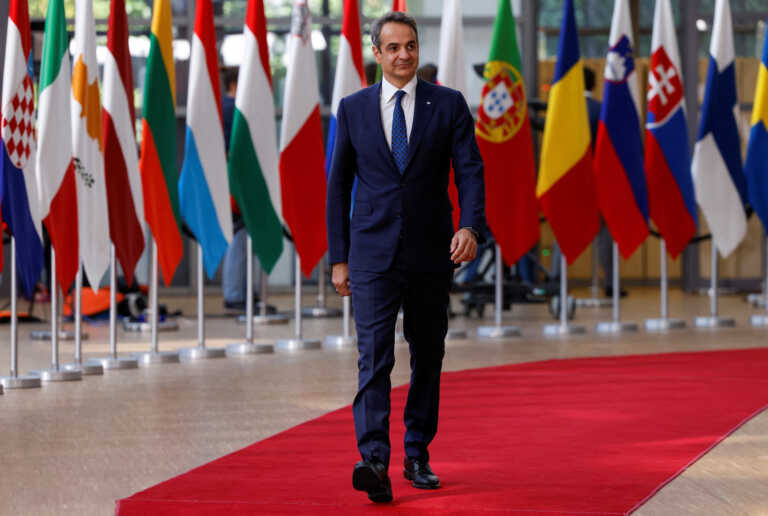 The actions and escalation of Turkey's aggressive rhetoric towards Greece have recently been reported by Kyriakos Mitsotakis before its counterparts in the European Council.
Government sources say the prime minister He even referred to the statements made earlier on Thursday by the Turkish Vice President F. Oktay.
The Greek Prime Minister reiterated that it is up to Turkey to de-escalate the tension. In addition, he welcomed his counterparts for their support and reference to the European Council Conclusions.
The conclusions of the Summit
Turkey must respect the sovereignty and territorial integrity of all EU member states, the summit concluded.
In particular, it is noted that "the European Council has expressed its deep concern over the recent repeated actions and statements by Turkey. Turkey must respect the sovereignty and territorial integrity of all EU Member States. Recalling its previous conclusions and the declaration of 25 March 2021, the European Council expects Turkey to fully respect international law, to defuse tensions towards the interest of regional stability in the Eastern Mediterranean and to promote good neighborly relations in a sustainable way ".
The Turkish challenge in the middle of the Summit
Earlier, Turkish Vice President Fuat Oktay with statements from the occupied territories spoke again about the demilitarization of the islands:
"The one who says this and who equips the Aegean islands by blatantly violating international agreements is the prime minister of a country. If the disarmament of the islands in the Aegean is not carried out as soon as possible, we will challenge the sovereignty of the islands in the context of international law and treaties. "Their stomach ache is because the Turkish Cypriots raised their heads, living free and independent with their flag, their land and having their own national will."
He stressed that if Greece asks for the help of the European Union, the reality in Cyprus will not change and the history of the Occupied Territories will be written with the mujahideen.
The article The Prime Minister briefed the EU leaders on the Turkish challenges – Reference also to Oktay's war declarations that threatened the sovereignty of our islands published in NewsIT .