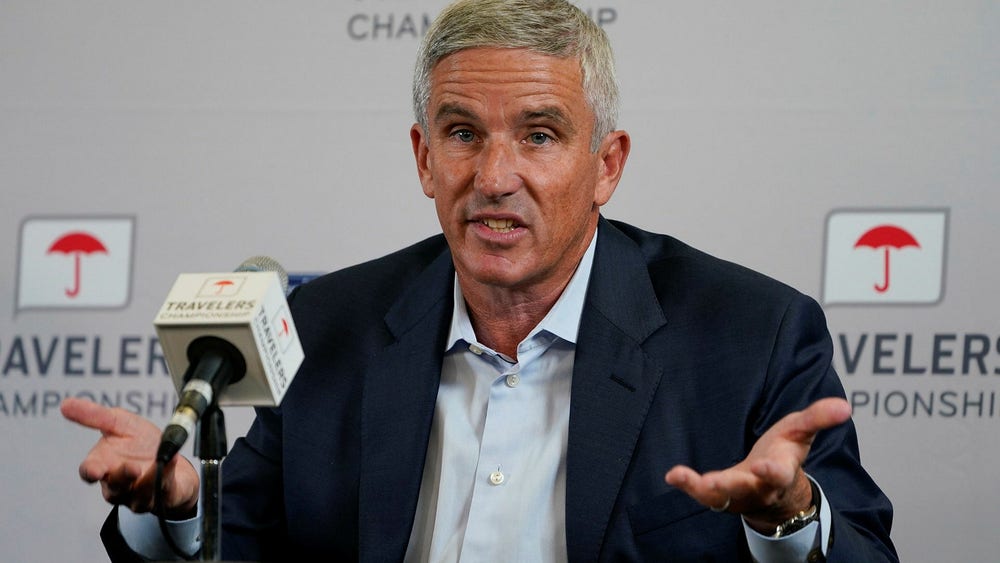 The new LIV tour, backed by a huge amount of money from Saudi Arabia, has forced the American PGA Tour to bring forward its changes, which will be partially introduced as early as next year. With the help of more money from media agreements, the prize money will increase to the equivalent of 210 million kronor in seven competitions (and one with just over 150 million), a smaller starting field in the playoffs and provide space for three new major competitions for the very best.
– I'm not naive. If this is an upgrade and the only weapon is money, the PGA Tour cannot keep up. The PGA Tour, a US institution, can not compete with a foreign monarchy that spends billions of dollars in an attempt to buy golf, said PGA Tour Commissioner Jay Monahan at a press conference, according to the AP.
– We welcome healthy competition, but what the Saudi LIV tour does is not. It is an irrational threat, someone who does not care about investing in investment or a real growth of the sport.
As a comparison, the LIV tour corresponding to SEK 250 million in prize money in their competitions. In addition, stars who join the new tour can get hundreds of millions just to line up. The PGA Tour shuts down players who join the LIV Tour.
The LIV tour welcomes the PGA Tour's changes.
– We welcome this announcement, which shows that competition can make golf grow. Instead of shutting down players, the tour should now work to coexist with us. After all, we have only just started, says the LIV tour's representative to the site bunkered.co.uk.
They (the PGA Tour) have underpaid players for years, failed to develop and now confirm that LIV's approach is better.
According to the PGA Tour's new format the season should be from January to August (from 2024), instead of starting already in the autumn of the year before. After that, the top 70 go to the playoffs, compared to 125 as it is right now. The playoff changes will be introduced next year.
During the autumn, the players will continue to fight for the top 50 places, places for the tour next year and for the places for the money-tight competitions. The three major competitions, where only the top 50 on the PGA Tour qualify, are also scheduled to be played in the fall.