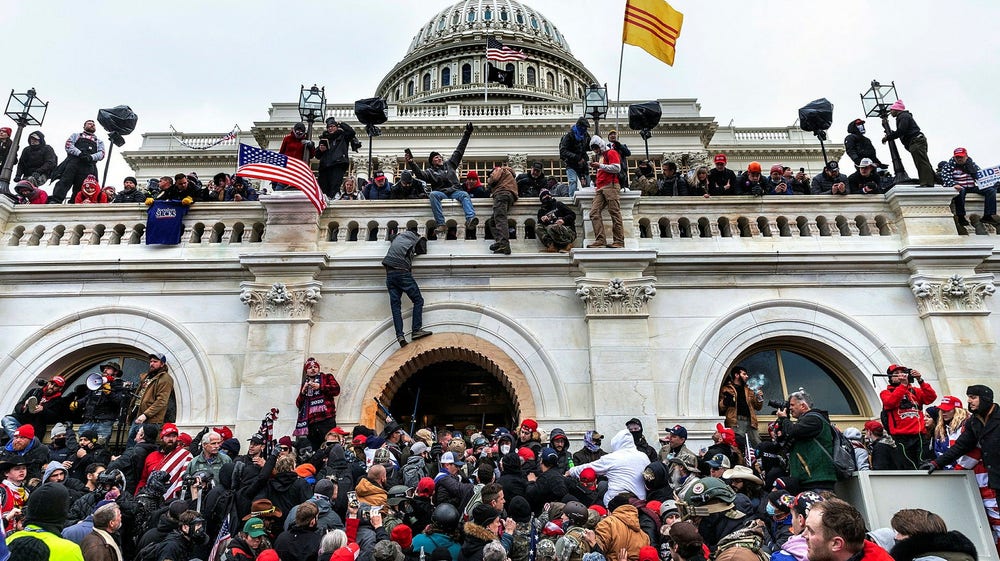 Rows of former associates and party friends of Donald Trump have appeared before the committee working to investigate the events that led to the storming of the Congress building January 6, 2021.
On Thursday comes the investigative committee, among other things, to use the unpublished material of the British documentary filmmaker Alex Holder. Holder had access to both Trump and his family before and after the 2020 presidential election.
Alex Holder himself will be questioned under oath about the interviews, which extend over eleven hours.
The committee will also look at Donald Trump's attempts to place a confidante as Attorney General Jeffrey Clark. This days before the storming of the Capitol. During the day, the federal police FBI conducted a raid on the former lawyer at the Ministry of Justice in search of evidence, writes CNN.
On Tuesday testified a former election worker how she has had her life completely changed since both Donald Trump and his adviser and lawyer Rudy Giuliani pointed out her and her mother as suspected criminals.
The text is updated.