The report was commissioned by the Malmö Growth Commission and measures income instead of employment. The economists behind the report believe that the employment measure is blunt because it does not necessarily mean that you can live on the income from your employment, if it consists of, for example, one hour of work per week.
Instead, they have assumed a gross income of SEK 15,500 a month.
The report interests the government's political opponents. Opposition councilor Helena Nanne is critical of what emerges.
– They have pursued a policy for a very long time where people have been stuck in exclusion and in the benefit system, with a benefit dependency that has been inherited from generation to generation and has gotten worse. Despite the fact that a lot of jobs are growing in Malmö, the people of Malmö do not benefit, you end up in exclusion without actually getting the chance to enter the labor market, she says.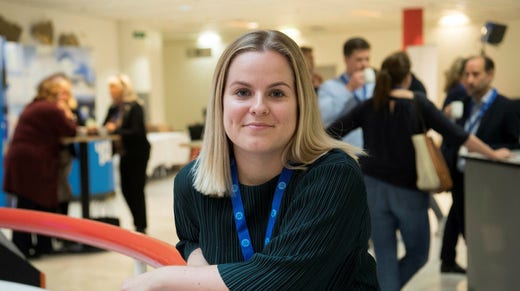 Chairman of the Municipal Board Katrin Stjernfeldt Jammeh (S), on the other hand, thinks that the figures are misleading.
– I really think that the measure itself from the beginning is misleading and does not really add anything that is more important than measuring the employment rate, she says.
She points out aspects that the economists behind the report themselves problematize. For example, that students, in Malmö around 18,000 in number, can be included and that Malmö residents who commute across the strait and receive their income in Denmark can also be counted as non-self-sufficient in Malmö. They are about 10,000 people.
– Our focus is that more people should stand on their own two feet and manage their livelihood, but that does not mean that we think it is problematic that Malmö residents work in Denmark or study or for that matter receive sickness benefit when you are ill or early retired. So it does not really circle the problem we see that we need to deal with, and they actually problematize quite a lot themselves about it, says Katrin Stjernfeldt Jammeh (S).
But unemployment in Malmö is significantly higher than the national average. That does not have to be the case, says Helena Nanne (M).
– I would rather say that we have very good conditions to have the lowest unemployment in Sweden instead of the highest. A lot of new jobs are created here, we are close to the continent, there is much higher education in and around Malmö. I would say that we really have the best conditions, but that they have not been managed, she says.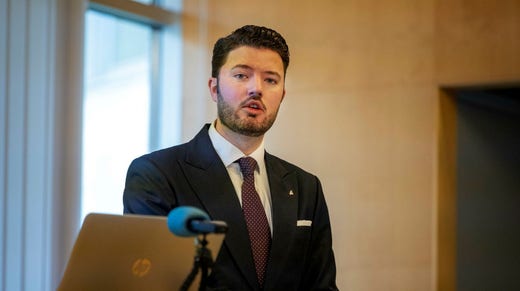 The turbulent political autumn 2018 ended in a joint government in Malmö between the Social Democrats and the Liberals. Roko Kursar (L) has been the municipal board's first vice chairman during the term of office.
– This creative definition of course gives a certain indication that we are well aware of. Malmö residents have lower incomes, which is also a decisive factor in why we appointed the growth commission, says Roko Kursar (L), first vice chairman of the municipal board.
He thinks that the report places demands on its readers; that those who take part in the conclusions also need to understand how they came to be. In addition, a lot has happened since 2019, which is the latest measurement point in the report, he says.
– If you look now, we have lower youth unemployment than before the pandemic, and despite the fact that we have grown by over 50,000 inhabitants, we today have the lowest number of income support recipients in over ten years in Malmö, so we have had a positive development since these figures were relevant , says Roko Kursar (L).
Read more: New report: 75,000 Malmö residents are not self-sufficient
Read more: This is how Malmö went from shame to the Social Democrats' bragging rights