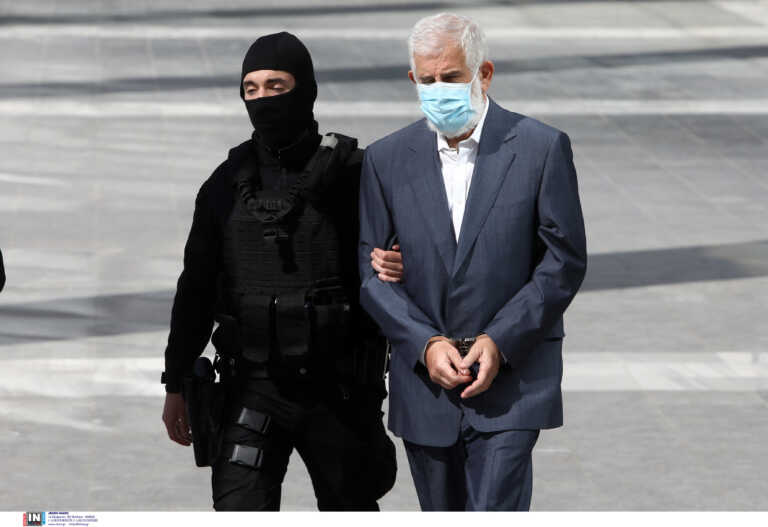 His trial continues behind closed doors Petrou Filippidis with the testimony of the third complainant in the case. The witness has complained that actor and a director tried to rape her in 2014 in his car.
The witness got into Petros Filippidis's car to take her home after their appointment, but he drove her to a dead end street in Paleo Psychiko, where, according to what he described, the well-known actor and director tried to rape her.
With the doors of the courtroom open, the examination of the testimony of the second woman, actress, who has also reported Petros Filippidis also for attempted rape in 2010 in the actor's dressing room at the Mousouri theater, was completed with intensity earlier.
The tone was raised several times about the manner in which the defense attorney Kiki Pakirtzidou submitted the questions. In addition, it was requested to present a video shot by Filippidis with the scene of the attempted rape. In fact, when Ms. Pakirtzidou mentioned that "this scene has been filmed, I will show it to the readers, what you are saying does not happen".
The defense lawyer persistently asked about how she complains that the attempted rape took place.
Defense: When he told you to go to the theater did you know if he would be alone?
Witness: He told me to go to the theater, it was a business appointment. I imagined that he would give me the texts, we would talk maybe we would go on stage, I did not care if it was open, if the cashiers were there.
Defense: When you saw that the theater was closed, did not you worry?
Witness: No.
Defense: Do you remember the route inside the theater?
Witness: No, he was opening the way for me, I do not remember either doors or whether he was locking her.
Defense: You said you were scared and went to get your cell phone.
Witness: I came to an awkward position and politely wanted to leave. I realized that he was approaching me erotically.
Defense: Does he come and hug you and go to kiss you?
Witness: As I was turning my head he was licking me, no kiss.
Defense: Where did he take off his pants?
Witness: By that point I realized that he had downloaded it because I saw his genitals.
Defense: You say that Filippidis was on your thighs with his knees, having a height of close to 1.90?
Witness: Yes.
Defense: I have shot this scene and I will show it to the readers.
Category support: There is a limit.
Chairman: Do not force us to interrupt.
Defense: These in magazines and interviews for metoo.
Witness: He knelt on me. I was holding his hands.
Defense: And then he takes off his T-shirt?
Witness: Yes. Everything was done in a series of fights.
Defense: Man to sit on a woman on her knees with this weight does not exist. We we filmed the scene with five people and they did not succeed, I will show it to you.
Witness: He took off my leggings tried to open my legs. He tries to squeeze me too to penetrate me.
Defense: Did you pull his hair, hit him in the face?
Witness: Some took him in the face, I removed him with my foot to a point and got up to leave.
Defense: That is in a cute way you put your foot down…
(intensity)
Category support: Never have such a "cute" way happen to you.
Defense: I understand the attempt to thwart the answers.
Chairman: Let the witness answer without characterization.
The article Shocking testimony at the Filippidis trial: "He got on his knees" – Tension for the video published in NewsIT .