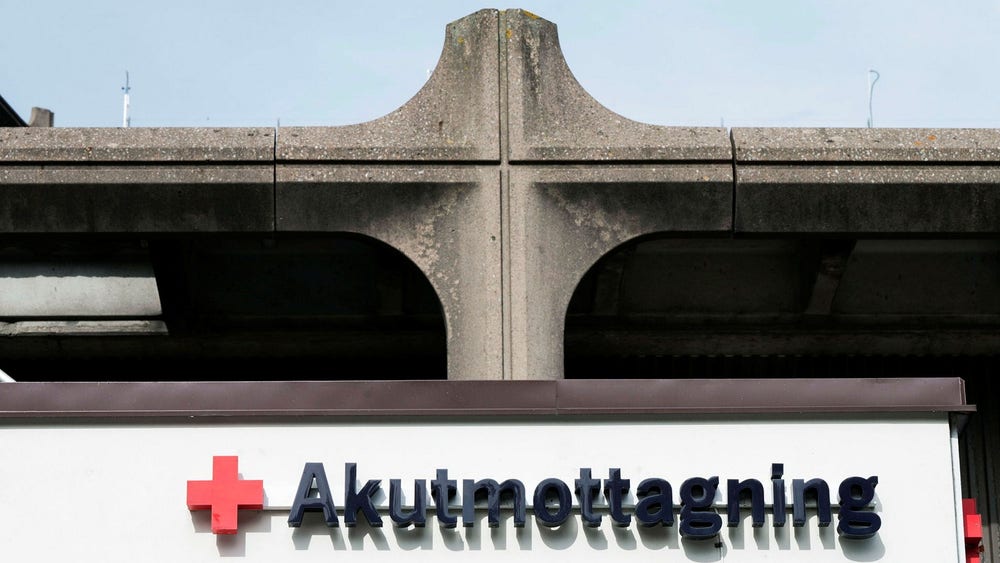 The situation in Scanian healthcare is serious this summer, especially in the northwest. Last week, an inter-administrative crisis management staff was established due to the difficult situation with staffing and lack of care places at Helsingborg Hospital and Ängelholm Hospital.
A crisis management staff is typically set up in the event of, for example, major traffic accidents with many injured, even during the corona pandemic, the hospitals were put in staff mode at each new wave.
– The reason is that we are burdened both with the care situation and above all with the emergency department, says Thomas Wallén, head of administration at Skåne's hospital in the northwest.
Before the summer the hospitals had just over 900 unmanned work shifts. That number is now down to around 240. But that is not because the passports have been filled with staff – they have instead been removed. This is because fewer patients are admitted to the emergency room.
– All patients who are judged to need emergency medical care because the state of care is such that you can not wait, all of them will receive care, around the clock, all summer, says Thomas Wallén.
Patients who have a simpler need for care that can wait will instead be referred to primary care. For example, the patient's health center can receive a fax from the emergency room and call the patient the next morning.
– Then it means that the load on an emergency room decreases radically, especially at night and early in the morning, then the need for staff decreases, says Thomas Wallén.
If the patient proves to need specialist care, there should be a quick contact with outpatient care, including through consultant telephones.
Denis Selan is the care association's chief safety representative for the hospitals in northwestern Skåne. He thinks it is positive with more collaboration between outpatient and inpatient care, but that the time for the solution is somewhat unfortunate.
– The concern is that they have started to do this in an emergency phase. It makes it a little difficult to be forced to find solutions in a critical situation. We prefer that you do this at a calmer stage, he says.
The work environment has been pressured for the nurses, but there is also dissatisfaction with the salary.
– There are many who have resigned. But it has happened for a long time, that you have ended up in the situation you are in today is because there has been a gradual deterioration for a long time simply.
Even the doctors are under pressure, says Johan Gustafsson, chief safety representative for the Swedish Medical Association at Helsingborg Hospital. The shortage of care places is the key point: Patients come into the emergency room and it gets stuck because there is nowhere to send them on.
– This has become a major work environment problem for our members, people are considering quitting and there are people who quit because of this, he says.
– You want to be a doctor, the patient's best is our guiding star. But when there are such incredible problems with care places that you have nowhere to do with the patient, and you can not do your job as a doctor, then it becomes an ethical stress.
Read more news from Skåne here