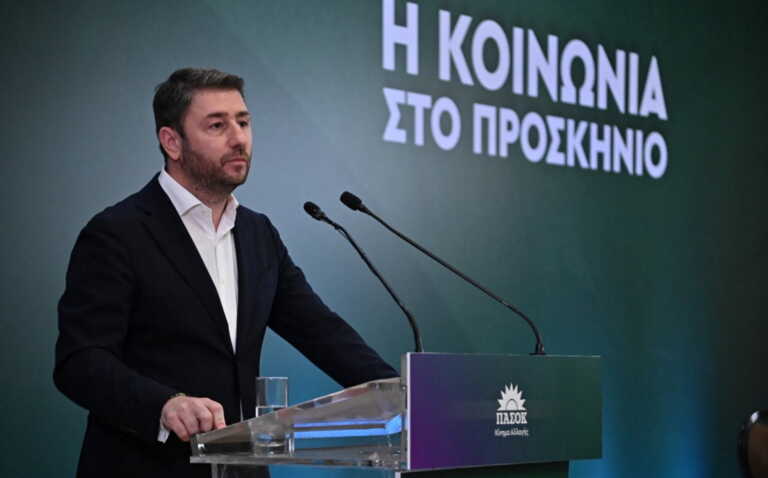 Statement to mark the 26th anniversary of his death Andrea Papandreou made the president of PASOK-KINAL, Nikos Androulakis. Mr. Androulakis spoke about the man who sealed the recent political history of the country and
Nikos Androulakis in his announcement refers to the "unique leader of the Democratic Party" noting that "the unique imprint of Andreas Papandreou remains indelible."
He stressed that "on July 6, in the presence of representatives of European institutions, we honor the historic founder of PASOK by inaugurating the Amphitheater, which will bear his name, in the main building of the European Parliament in Strasbourg."
The announcement of Nikos Androulakis in detail:
"Andreas Papandreou with PASOK sealed the recent political history of the country. In a period of global upheaval, it has managed to play a leading role in peace and respect for human rights with its international renown.
The Greek people even today see how important the political priorities set by PASOK at that time were.
The National Health System keeps Greek society upright and especially our most vulnerable fellow citizens, in the period of the pandemic. National reconciliation results in the new generations, despite the difficulties, growing up in a stable environment of mature democracy, without the discrimination and passions of the past. Upward social mobility and reducing inequalities created the conditions for more opportunities for the underprivileged and a strong middle class.
After the national tragedy of Cyprus and the open wounds left by Attila, the Andreas Papandreou pursued a truly independent foreign policy. It paved the way for a strong Greece in Europe and around the world. The Greece of national dignity. The homeless Greece that belongs to the Greeks. Greece that builds equal alliances.
26 years since the death of the unique leader of the Democratic Party, his only imprint remains indelible.
It is my great emotion and joy that on July 6, in the presence of representatives of European institutions, we honor the historic founder of PASOK by inaugurating the Amphitheater, which will bear his name, in the main building of the European Parliament in Strasbourg ".
The article Nikos Androulakis: Andreas Papandreou sealed the recent political history of Greece published in NewsIT .