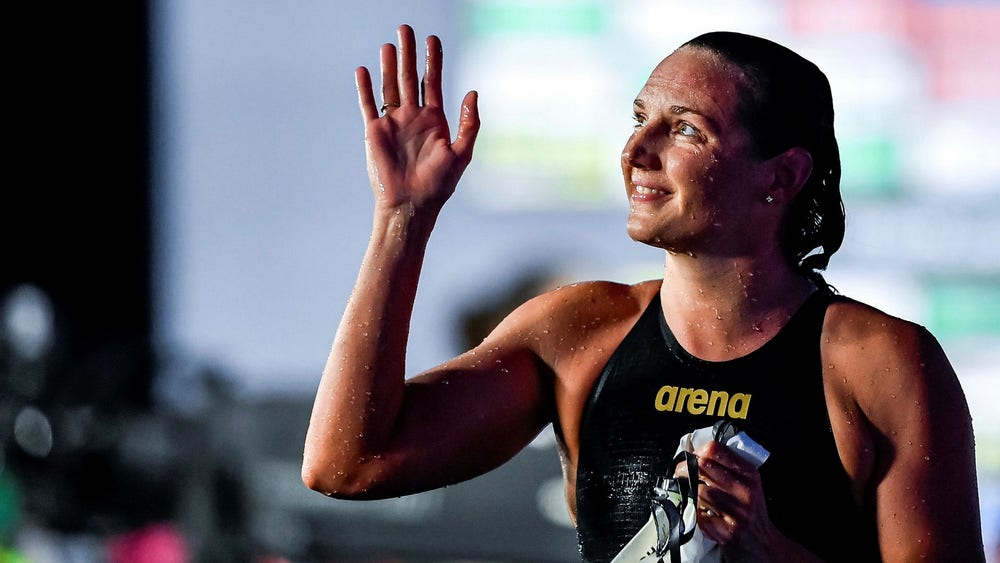 When? The World Swimming Championships started last Saturday and now we are in the race. On the evening of Midsummer's Day, the World Cup ends.
Where? The competitions are decided in the Duna arena in Budapest.
TV
Both the trial session, which starts at 09.00, and the final session, which starts at 18.00, are shown on SVT.
Hungarian swimming queen sees the end
33-year-old Katinka Hosszu has achieved great success during her career. At the Olympics in Rio 2016, for example, she took three gold (200 and 400 meters medley and 100 meters backstroke) and one silver (200 meters backstroke).
The nickname "Iron lady" was given to Katinka because she competed a lot, and then often competed in many disciplines.
After the pandemic, however, she has had difficulty reaching her previous high level. In last summer's Olympics, she failed to win a medal but finished fifth in the 200-meter medley and seventh in the 400-meter medley, and when the World Cup final in the 200-meter medley was decided earlier this week, she finished seventh.
Despite her modest placement, she was highly praised by the home crowd after the race after the race. In Hungary, Katinka Hosszu is a much-loved athlete.
In this year's World Cup, she has one more chance to win a medal. On the last day of the competitions, both the trials and the final of the 400 meter medley will be decided.
Maybe there will be another World Cup start – in Japan in July next year – but the 33-year-old has already gone out and said that the end of her career is approaching. She has said in interviews that she does not think she will compete in the Olympics in Paris in two years.
Instead, she looks forward to the next chapter in her life. She and her boyfriend Máté Gelencsér – the couple are getting married and hope to have children together in the not too distant future. In addition, she has opened a restaurant.
Hosszu has won a total of 96 medals in international short and long distance championships, and she has said that she would like to get 100 before her career is definitely over.
The Swedes knocked out
For Oskar Hoff, the fun ended already on Thursday morning's attempt at 100 meters butterfly swimming. Hoff's time of 53.58 was 17 hundredths slower than his personal best and he finished in 38th place.
– I had expected a bit below 53, says a disappointed Hoff.
Isak Eliasson did not move on from the attempts either. His 22.47 gave him a 23rd place in the 50-meter freestyle trials.