A number of hydrogen and ammonia vessels and production facilities for hydrogen will receive a total of NOK 1.12 billion in support from state-owned Enova.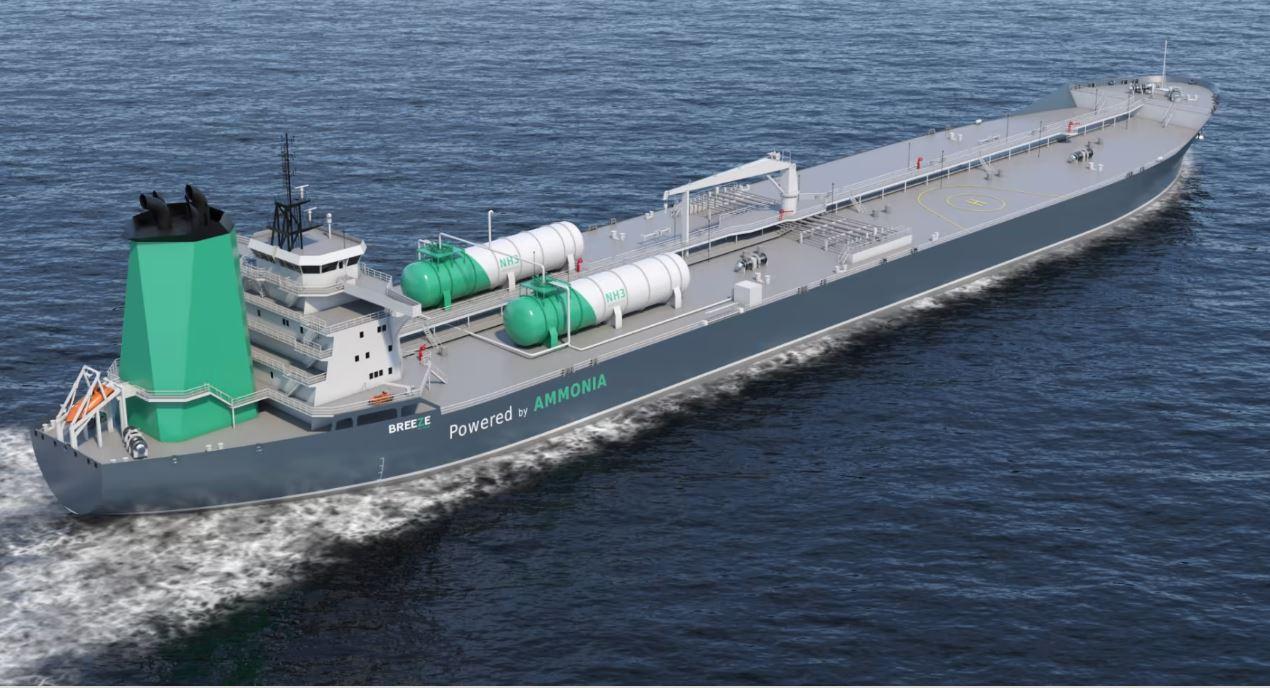 It comes out in one Message from Enova, which is one of the government's most important tools for developing sustainable solutions in industry and business.
The billion support is distributed as follows:
five production plants for renewable hydrogen will receive NOK 669 million

seven hydrogen- and ammonia-powered vessels will receive NOK 451.3 million
The production facilities will be able to deliver fuel to ships and facilitate further technology development, Enova points out.
– In total, the hubs will have a capacity to supply hydrogen to between 35 and 40 vessels, says Enova CEO Nils Kristian Nakstad.
Among the players that are now receiving support is listed Everfuel, which together with Greenstat sheep NOK 148 million to establish Hydrogen Hub Agder.
Enova shared last year spent NOK 1 billion on three hydrogen projects at Yara, Horizon Energy and Tizir Titanium and Iron.
The government presented one on Thursday plan for the green industrial boost, where hydrogen was one of the initiatives. In the plan, the government says that there is a need for comprehensive government risk mitigation for the business community to be able to make green investments.
also read
The government estimates NOK 60 billion to start green industry
These are the hubs
These hubs receive Enova support:
Production plant for green hydrogen in Glomfjord in Meløy municipality will receive up to NOK 150 million, and supply compressed hydrogen for sea and land transport. Owners are Greenstat ASA, Nel ASA, Meløy Energi AS and Troms Kraft AS.

Production plant for green hydrogen in Rørvik will receive up to NOK 125.7 million. NTE and H2 Marine will supply hydrogen to vessels.

Production plant for green hydrogen at Hitra will receive up to NOK 113 million. From 2025, the joint project between TrønderEnergi and Statkraft will be able to supply hydrogen from Hitra Industrial Park and the Coastal Harbor, Jøsnøya.

HyFuel's production plant for green hydrogen in Florø will receive up to NOK 132 million. The company is owned by Fjord Base Holding (FBH), Sogn og Fjordane Energi AS (SFE) and Gasnor AS.

Hydrogen hub Agder receives up to NOK 148 million. There it must be built electrolysis capacity of 20 megawatts at Elkem Fiskaa in Kristiansand, to sell compressed hydrogen to boats. The project is led by Everfuel AS and Greenstat ASA in collaboration with i.a. The EYDE network.
also read
Yara is considering listing the ammonia business
also read
Yara, Horizon Energy and Tizir get money: Enova gives billions to hydrogen projects
These are the vessels
Seven ships receive support from Enova:
Færder Tankers AS will build two tankers and two car carriers and will receive a total of NOK 205.6 million. This will be the world's first ammonia-powered tanker and car.

The world's first two hydrogen-powered container ships will receive NOK 148.6 million. The two ships will transport containers between Rotterdam and the Oslo Fjord on a contract for Samskip.

Thor Dahl bulk (TD) receives NOK 97 million for a bulk vessel to be operated with compressed hydrogen.