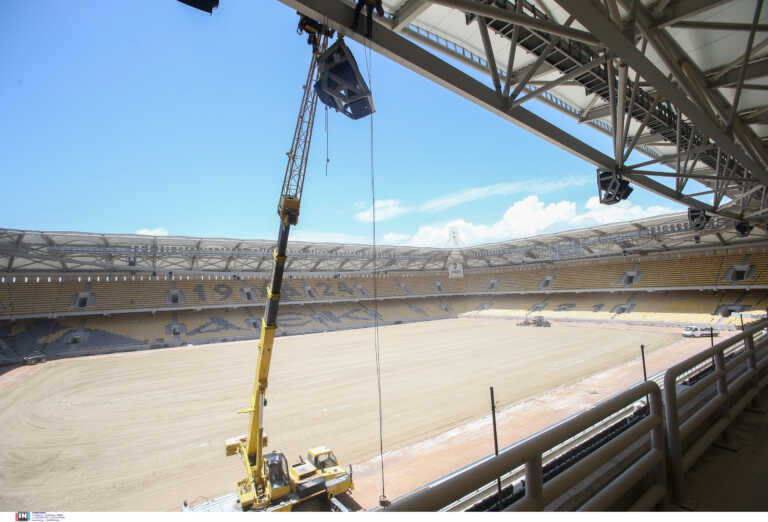 The works at its new stadium AEK in New Philadelphia are moving at a rapid pace, with the new Union House taking on its final form.
From Wednesday (22/6) the trucks arrived with the pieces of the lawn and their installation started immediately.
The turf used in the new stadium of AEK is hybrid and of the latest technology, while with the completion of its installation, sowing will be done from above.
Watch videos from inside the stadium:
The article AEK Stadium: The lawn is being paved at the "Opap Arena" published in NewsIT .